Covid-19 has been a pandemic, the likes of which the modern world has never seen. At one point, countries around the globe were virtual ghost towns as people sheltered in place to help slow the spread so hospitals would not be overrun.
And Canada, with all its natural beauty and wildlife, has not been spared. As of the writing of this post, according to data collected by Google, in Canada, there have been just over 96,000 confirmed cases and 7,832 deaths. But the good news is that over 54,000 people have recovered so far. However, we also know that Covid-19 affects the elderly disproportionally. According to Statista, 18.6% of the coronavirus cases in Canada have been those 80 or older. You can see the distribution of coronavirus cases in Canada by age as of June 4th, 2020, in the chart below. It is clear that the older you are, the higher risk you carry for contraction. And, even though getting it is not a death sentence, you need to be prepared.
Being prepared for the eventuality you may get Covid-19 is akin to preparing for the end of life or for a significant medical disaster where you cannot take charge of your own care. No one wants to think about their mortality, but if you do not, you wind up leaving those responsible for your affairs while caring for you in a lurch, and ultimately it can affect your level of care. For example, if ambulance drivers, doctors, and nurses do not know your medical history, including medications, allergies, medical conditions, or alternate contacts, then it may mean more time figuring it all out, which delays your care. If you have an allergy to a medication, the hospital may want to use it, and they do not know, that can pose a more significant threat. Which means they have to take the time to find out. This delay leads to you not getting the import and urgent care you need. So, what does it mean to be prepared for an event such as contracting Coronavirus where you end up unable to fend for yourself?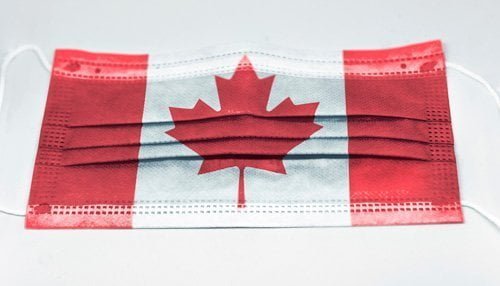 The answer is complicated yet simple at the same time.  There are many documents to have on file where your emergency contact knows to look.  For example, your bills, bank information, and insurance policies are among the many documents you need to have available in case of emergency.  You can learn a great deal about what you need at It's Ok To Die. But this is work you do well in advance of an emergency.  Aside from having all of that information, it would help if you had a quick way to communicate essential information during the emergency event.  That is where a medical ID is paramount to efficient and proper care.
Your medical alert jewelry can have up to five lines of information on it. Some of the most pertinent information to include in case you are faced with Covid-19 and cannot help yourself, are as follows:
Your Name.
Your Medical Conditions.
Your Allergies to Food, Insect, Metals, Medication, and the Like.
Engrave Your Medications.
Your Emergency Contact Information.
With this information at the ready, your caregivers do not have to search for your medical history and waste time, especially with Covid-19, which can take a severe turn for the worst without notice.  Not only do medical alert jewelry help streamline your care, but they are affordable, quick, easy to get, and fashionable.  At MedicEngraved, for example, we have a wide range of options to suit your needs.  Whether you prefer a chain-link bracelet or something more popular, we have many variations, so your medical ID does not have to make you feel embarrassed.  To anyone who does not know better, it will look like a trendy piece of jewelry you wear every day.
Check out our selection and place an order soon so that if and when Covid-19 or a parallel emergency hits, you are prepared and get the best care.  Also, we now carry reusable face masks, which make the perfect accessory these days for any ensemble.